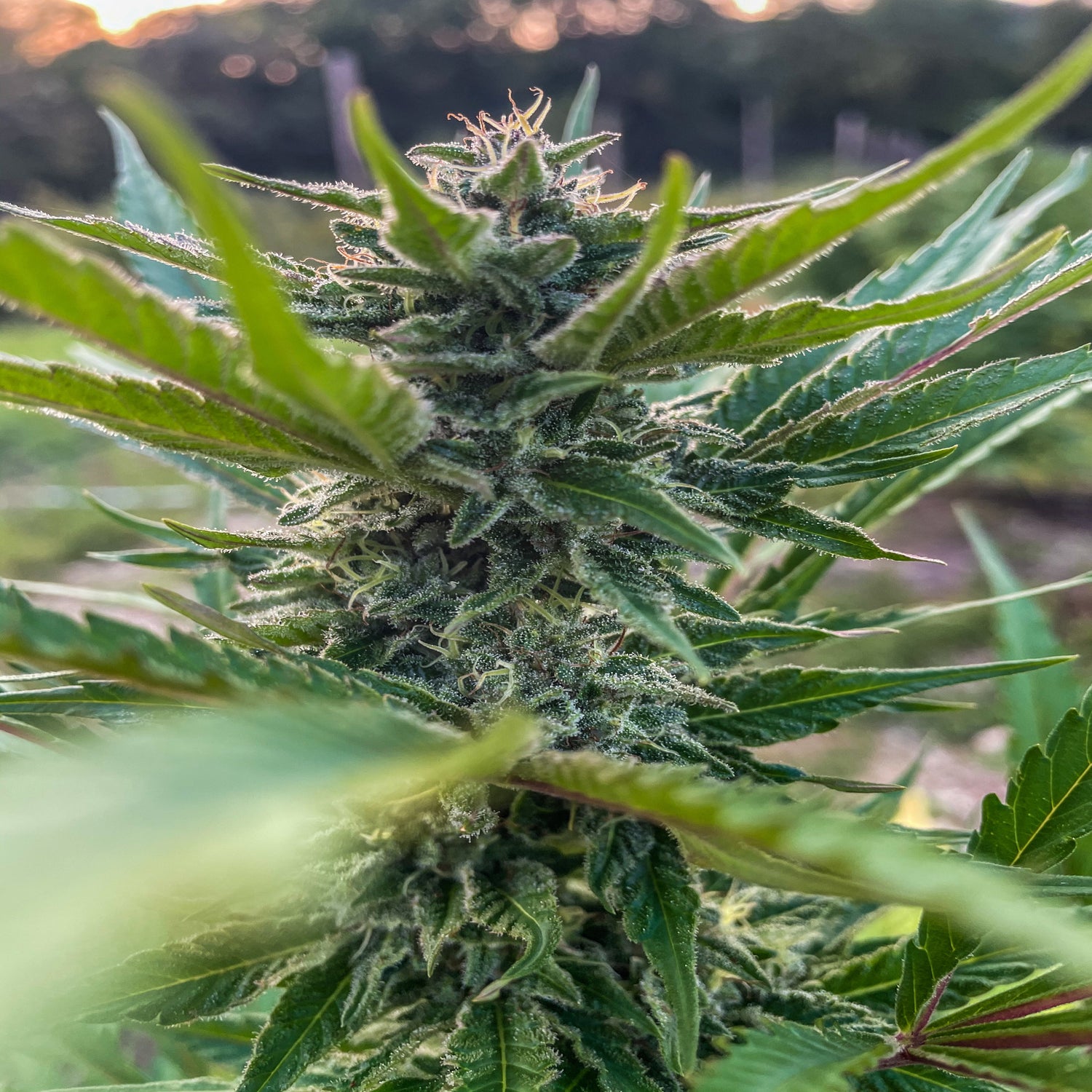 Dark Earth Farms offers premium, full spectrum hemp products that are regeneratively grown and crafted with the highest quality standards.
Our full spectrum hemp products contain all of the beneficial cannabinoids found in the hemp plant, including CBD, CBG, CBN, and more.
Our products are third party lab-tested to ensure purity and potency and are non-psychoactive, making them safe for all users.
We only use farm grown ingredients in our products and are committed to sustainable & ethical farming practices.
Our full spectrum hemp products are available in a variety of strengths and formulations, including tinctures and topicals, making it easy to find the right product for your needs.
Whether you're looking to improve your overall wellness or target specific concerns, Dark Earth Farms has a full spectrum hemp product that can help.
Our products are perfect for those who are looking for a natural, plant-based alternative.
Try our full spectrum hemp products today and experience the many benefits of the hemp plant!
Common Questions
What is Full Spectrum Hemp/CBD?

CBD is the abbreviation for cannabidiol. CBD is one of more than 100 cannabinoids in the Hemp Plant, which also contains terpenes and flavonoids. All of which have their own unique health benefits.

Full Spectrum put simply is, an oil or extract containing all beneficial compounds naturally found in the cannabis plant.

Full Spectrum products are superior to isolate extracts because the numerous plant compounds naturally combine to create what scientists have deemed as an "Entourage Effect."

The Entourage Effect infers that although CBD has its own benefits for the body, a fuller spectrum of benficial compounds extracted from the whole plant work in symbiosis with our body's natural endocannabinoid system to create an increased variety of positive effects.

Check out our Certificate of Analysis tab below for up to date analysis of all Full Spectrum Hemp products.
Is Full Spectrum Hemp/CBD Legal?

Yes.

Since the 2018 Farm Bill, the purchase, sale, and possession of hemp CBD products are completely legal in all 50 States. All products sold on this website are made from hemp and are fully compliant with all US laws and regulations. We rigorously test all products for quality control from field to bottle. Please check out our Product Certificate of Analysis tab below for full details.
What is The Endocannabinoid System?

The human body contains a vast network of receptors, referred to as the Endocannabinoid System.

Published By Harvard Health, The Endocannabinoid system "regulates and controls many of our most critical bodily functions such as learning and memory, emotional processing, sleep, temperature control, pain control, inflammatory and immune responses, and eating".
What does Full Spectrum Hemp do?

There are many benefits that our users have reported, some notable ones are

Supports a sense of calm and focus

Helps Relieve everyday stresses 

Helps reduce inflammation

Supports excercise recovery

Supports healthy sleep cycles 
Will your products help my medical condition?

We legally cannot answer medical questions or make claims on any Full Spectrum Hemp products, until the FDA has completed investigative research. Always consult with a licenced phycian before ingesting Full Spectrum Hemp Products. Also you may gain insight by researching the latest peer reviewed medical journals, some of which may be found on our blog. There are also many documentaries that offer good insight, for example Waldo on Weed.
Will I Fail a drug test?

We cannot make any claims on whether or not any of our products will show up on a drug test. Our products are made with a Full Spectrum CBD Oil and contain less than 0.3% THC. We are not legally able to make any recommendations or guarantees regarding drug tests on Full Spectrum products. If that is a concern, we would recommend not consuming any Full Spectrum CBD products and/or doing some further research on Broad Spectrum CBD products as an alternative.
Will Full Spectrum Hemp products get me high?

No, CBD is non-intoxicating.

THC is the main active ingredient in Cannabis which is both a psychoactive compound and an intoxicating cannabinoid that leaves its users feeling "high."

CBD is another cannabinoid found in Cannabis plant and it is non-intoxicating.

The level of THC present in the Cannabis plant is what determines the plant's classification as marijuana or hemp.

Hemp products are required by law to contain no more than 0.3% THC.

Is CBD Safe for dogs?

Yes

CBD oil can be given to dogs. They have Endocannabinoid systems too!

CBD and other cannabinoids interact with a dogs endocannabinoid system the same way it interacts with a human's.

Please do not give Full Spectrum Hemp products to pregnant or lactating mothers.